Your meeting place
One of the objectives of iEskem is to become the meeting place for a large range of professionals, not only IT professional, but layers, doctors, accountants, and any kind of professional.
Our idea is to be the connection between the best professionals in Costa Rica and you, which need the help of them.
web statistics
Open-Realty®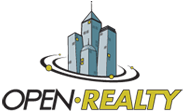 Open-Realty®is free web based listing management application. It is intended to be both easy to setup and use. Written in PHP, Open-Realty® is designed to be a fast and flexible tool for your website. With a large open-source community working with this application, and solid management from Transparent Technologies open-realty is the top choice for use on your website.
Open-Realty® features:
» Easy installation and configuration.
» Ability to add an unlimited number of fields to listings.
» Support multiple property classes in a single install. (Residential, Commercial, etc..)
» Ability to define different fields for each property class.
» You can define which fields are searchable, through our easy to use administrative interface.
» Upload multiple images at once to listings.
» Open-Realty automatically creates image thumbnail for you.
» Upload Virtual Tours for your listings.
» Visitors to your site can signup as members, where they can save searches and get email notifications when new properties are added that match their search criteria.
» You can choose to display listing fields to all users, only members who have registered on your site, or to only other agents who have logged into your site
» Open-Realty Automatically places map, school, and neighborhood information links on your site for you.
» Built in contact form provides an easy way for interested parties to contact you, without you having to place your email address on the site for spamers to gather and use.
» WYSIYG Editor allows you to edit pages such as the contact and about us pages on your site, without any HTML knowledge.
» Built in search engine optimizations help, ensure that your listings appear on the search engines, when buyers are looking.
For additional information go to Open-Realty.